car insurance, life insurance, motor insurance, life insurance, health insurance, travel insurance, house insurance, cheap car insurance, holiday insurance, unemployment insurance

Main Page FREEPHONE 0800 092 0800 Online Quote Systems Terms Enquire About Us Help
---
What good are we to you?
We are totally Independent, most others aren't!
We provide cover from the whole market of insurance companies, most don't!
We work ONLINE to provide a better service, but we also have real people available most others don't!
---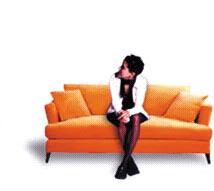 Obtaining insurance cover is easier than you might think!
The UK Insurance market is a complicated thing and to navigate safely through it you need to rely on a company that has access to all grades of products and who isn't scared to use them, that's us. OK we use ONLINE systems and slick technology to be able to provide these services but what harm is there in that, we are happy to be able to provide the
answers quickly and easily. Checkout out Frequently Asked Questions Area Here.
---
Insurance Index
Online Life Insurance Quotation Machine
Car Insurance Quotations Online
Online Mortgage Protection Life Cover
Redundancy & Accident/Sickness Cover
Some Other Useful Items
UK Savings & Investments Online
INSURANCE COVER
We offer a FREE premium check for life and health insurances, to make sure you are not overpaying

We also offer a FREE policy check, to make sure you are properly covered, simply send us a copy of your cover

We often save our clients up to 25% on their insurance premiums, ALL FREE click here to make an enquiry
---
Some of the types of Insurance Products we offer
Private Medical Insurance Cover
Mortgage Protection Life Insurance Cover
Family Income Benefit Cover
Whole Of Life Insurance Cover
Car Insurance, Motor Insurance
Critical & Terminal Illness Cover
Travel Insurance/Holiday Insurance
Term Life Insurance
Pet Cover
House Insurance
Commercial/Business Insurance Cover
Redundancy Insurance/Accident and Sickness Cover
Expatriate Insurance, we can still HELP
UK Nationals living abroad or spending large periods of time out of the UK.

We offer advice to those who live or work abroad.
---